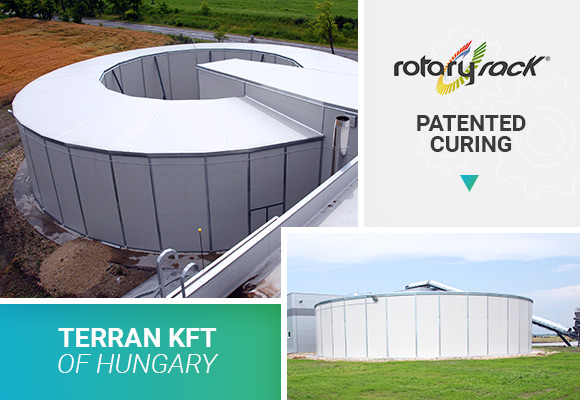 The business relationship between Terran Kft (formerly known as Mediterran Kft) commenced over 20 years ago when Terran officials first met with Vortex representatives attending the Bauma exhibition held in Munich in April 1998.
The initial contract was for Vortex Hydra to supply a 40 tpm roof tile extrusion machine and section of conveyor line that had to be integrated into the customer's existing production line in Hungary. The roof tile profile to be produced was the Round Coppo, that to this day is still one of the best sellers among Terran range of products.
Around one year later Vortex Hydra were further called upon to upgrade the customer's existing production line by adding an automatic racker/de-racker machine with the plant speed being increased from 40 to 50 tpm during the first stage and then up to 65 tpm in the secondary stage. In addition to this more Round Coppo aluminium pallets were supplied together with a Cloak Verge tile manufacturing equipment.
From this moment onwards Terran Kft business started to boom so much that in the same year they acquired additional equipment to enable them to broaden their product range by incorporating the manufacture both Venitian and Bold Roll roof tile profiles into their production.
This success continued and in year 2002 the production plant was yet again upgraded to a fully automatic operation that included the installation of an automatic packaging/palletizing line capable of operating at a rate of 70 tpm.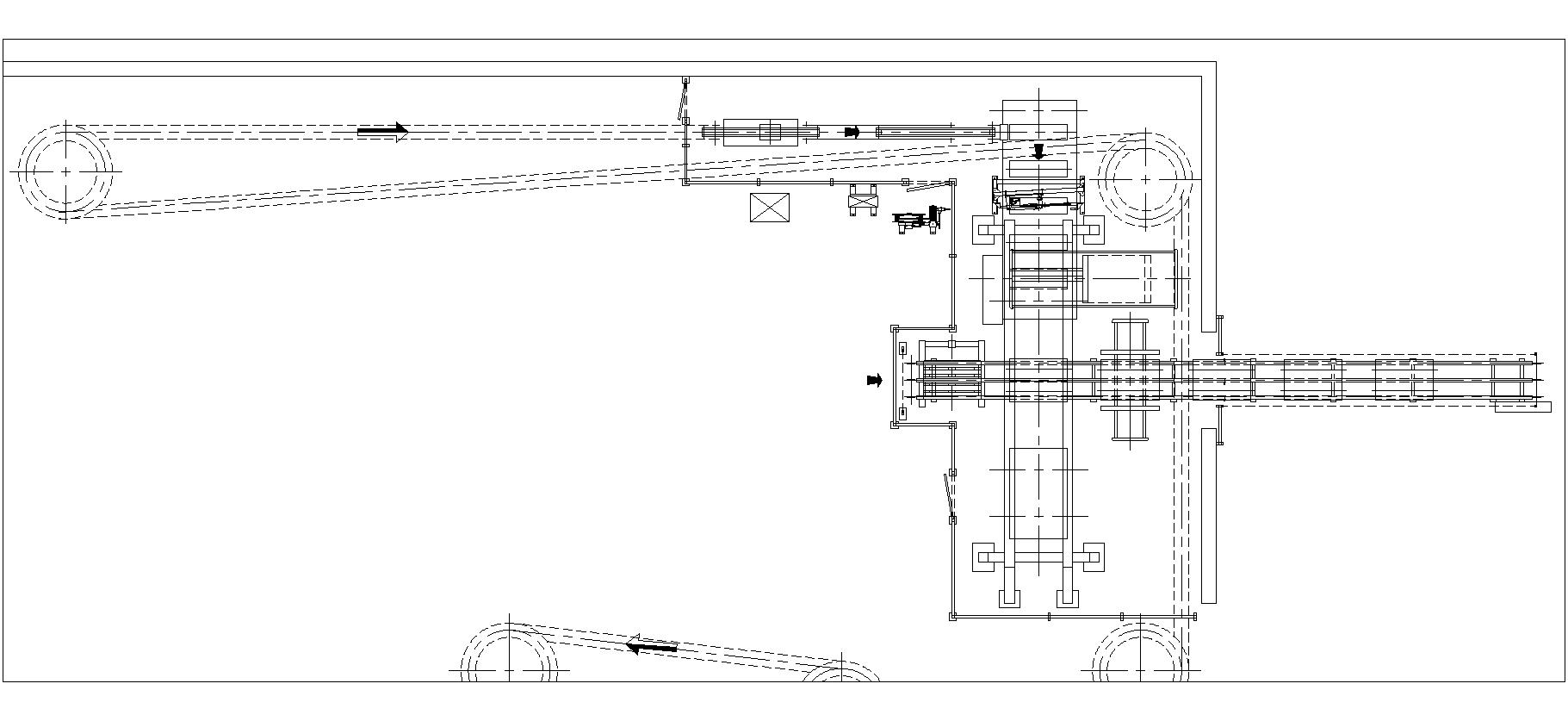 In 2003 Terran and Vortex Hydra jointly worked together to develop a new tile profile, the BIBER tile. This new profile concrete roof tile has a similar classical look to that of the traditional Biber clay roof tile. The concrete version was re-invented by creating a 'Double Biber' interlocking type tile. This was very well received in the market place and has been a tile profile very much in demand ever since.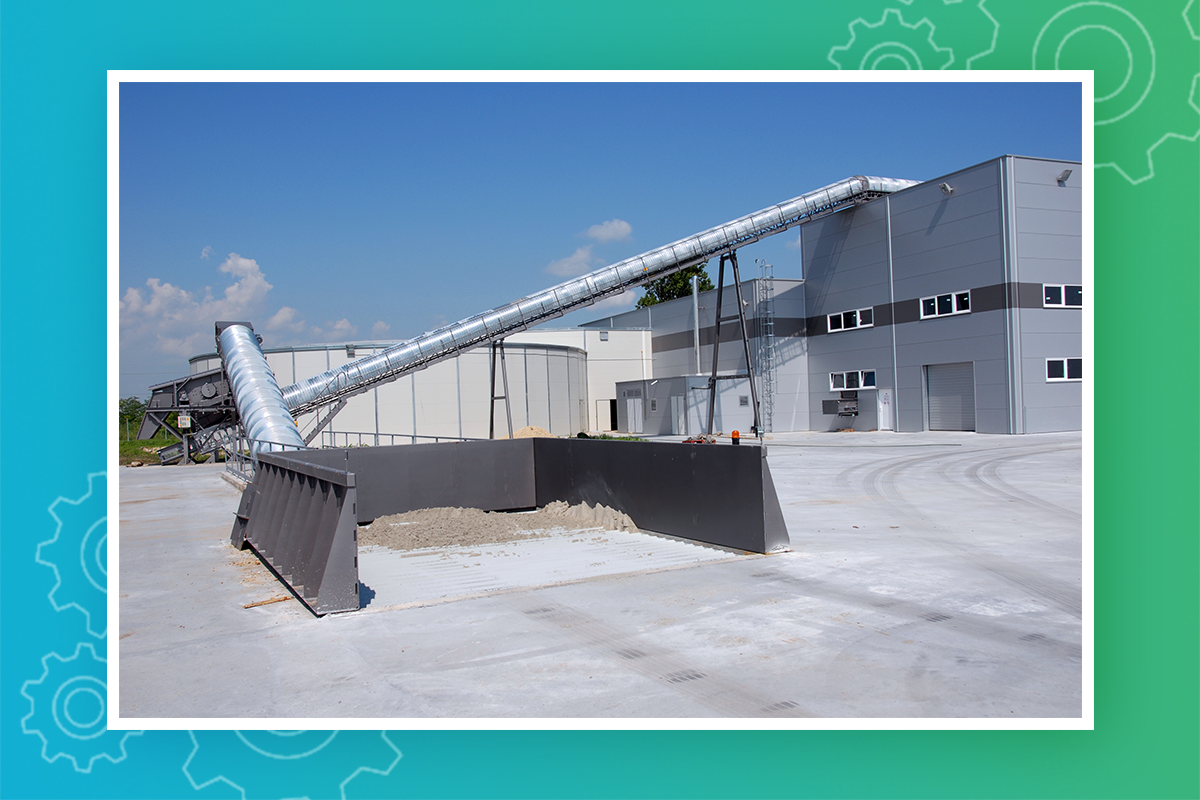 In 2003, as a result of Terran's rapid success in Hungary, the company decided to set up a roof tile manufacturing facility in Vicany, Slovakia Republic. This entailed the acquisition of a fully automatic Vortex Rotary-Rack 30 production plant with the capacity to manufacture 30,000 roof tiles over an 8 hour period at a speed of 100 tpm. In 2006 the plant was upgraded to operate at 120 tpm. Within a few years the plant was further upgrade to incorporate a 'servodrive' tile cutting system and an automatic palletizing line.
The acquisition of this future generation type plant from Vortex Hydra really proved to be a very positive step forward for Terran.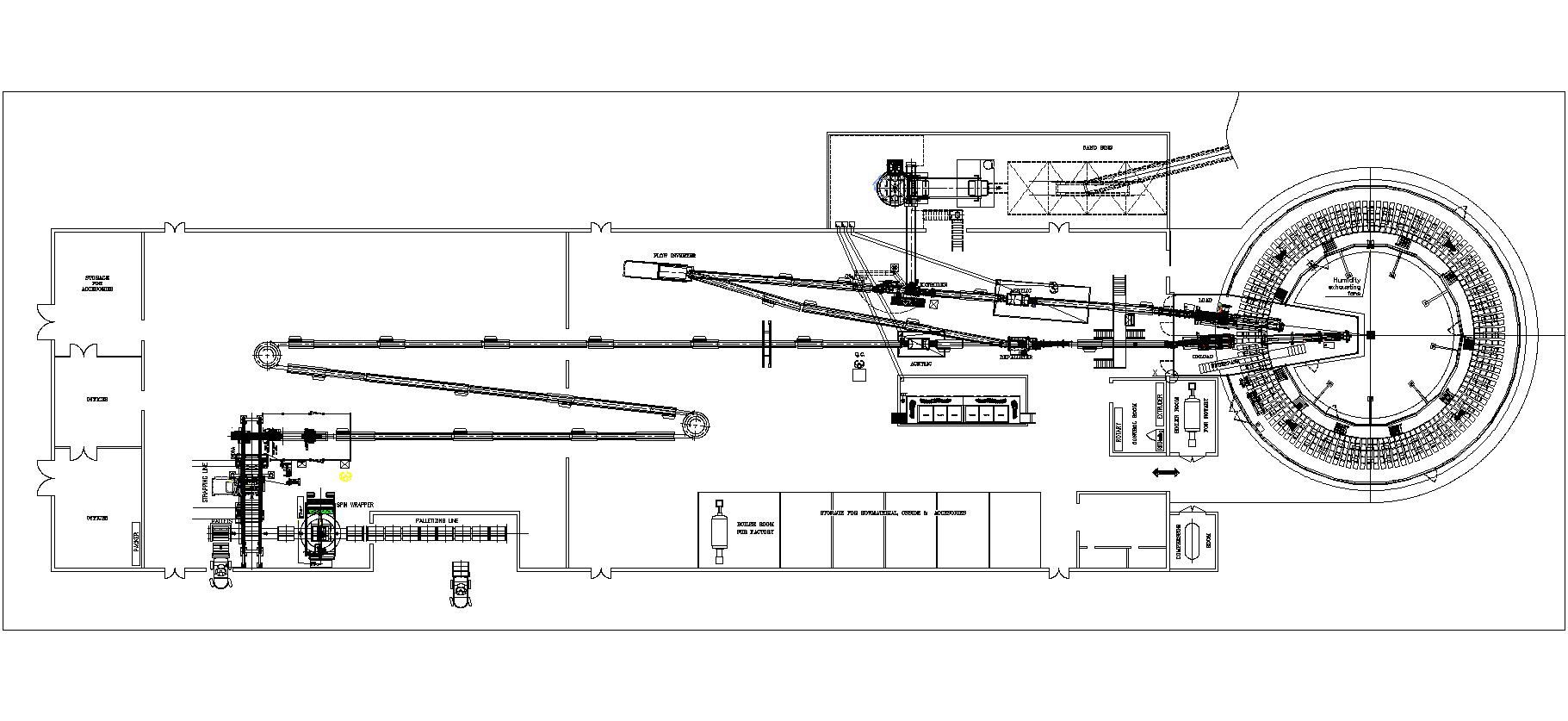 In 2003-2004 automation of the ridge/rake and cloak verge tile production lines produced very positive results. This included the installation of a Rotary-Rack 6 curing system for the ridge/rake tiles and a dedicated automatic racker/de-racker machine being installed in the cloak verge production line.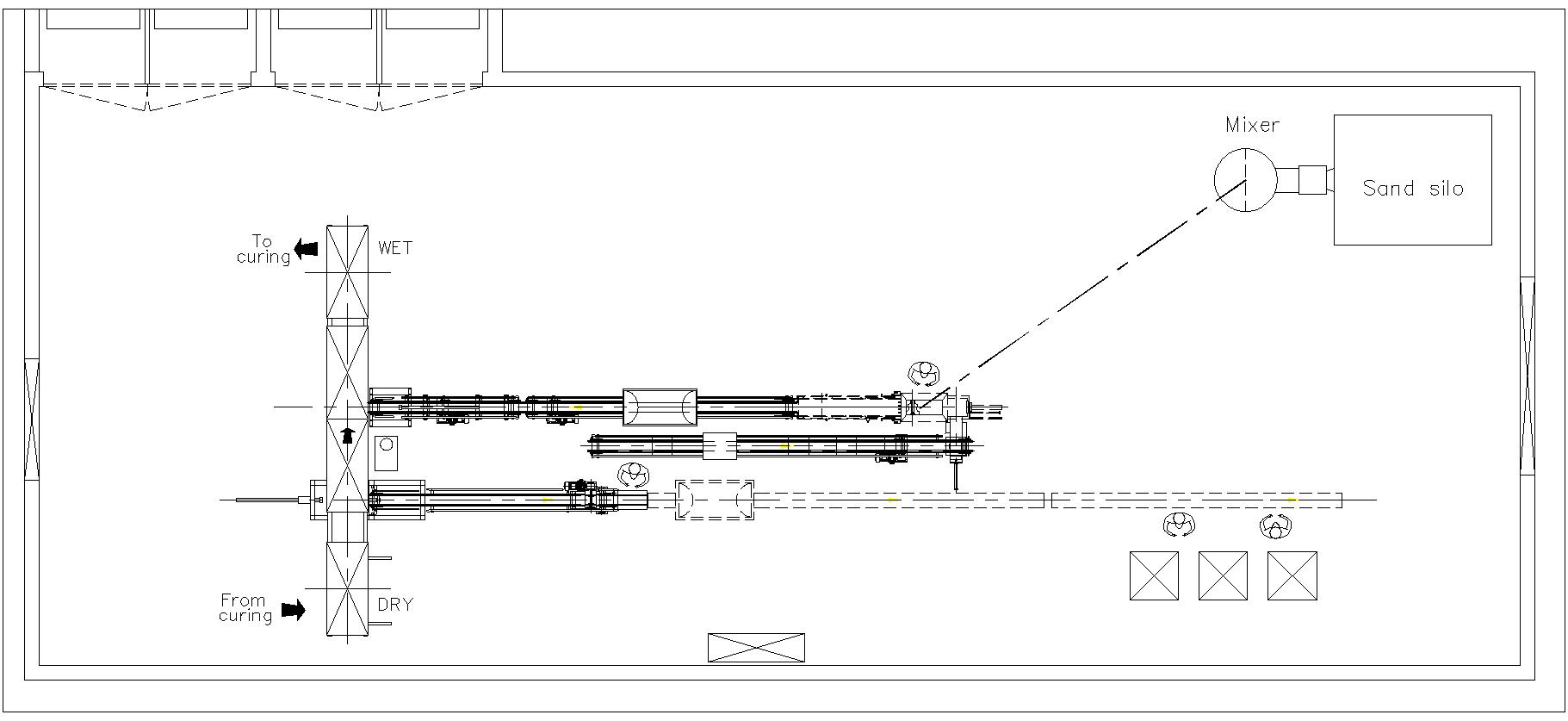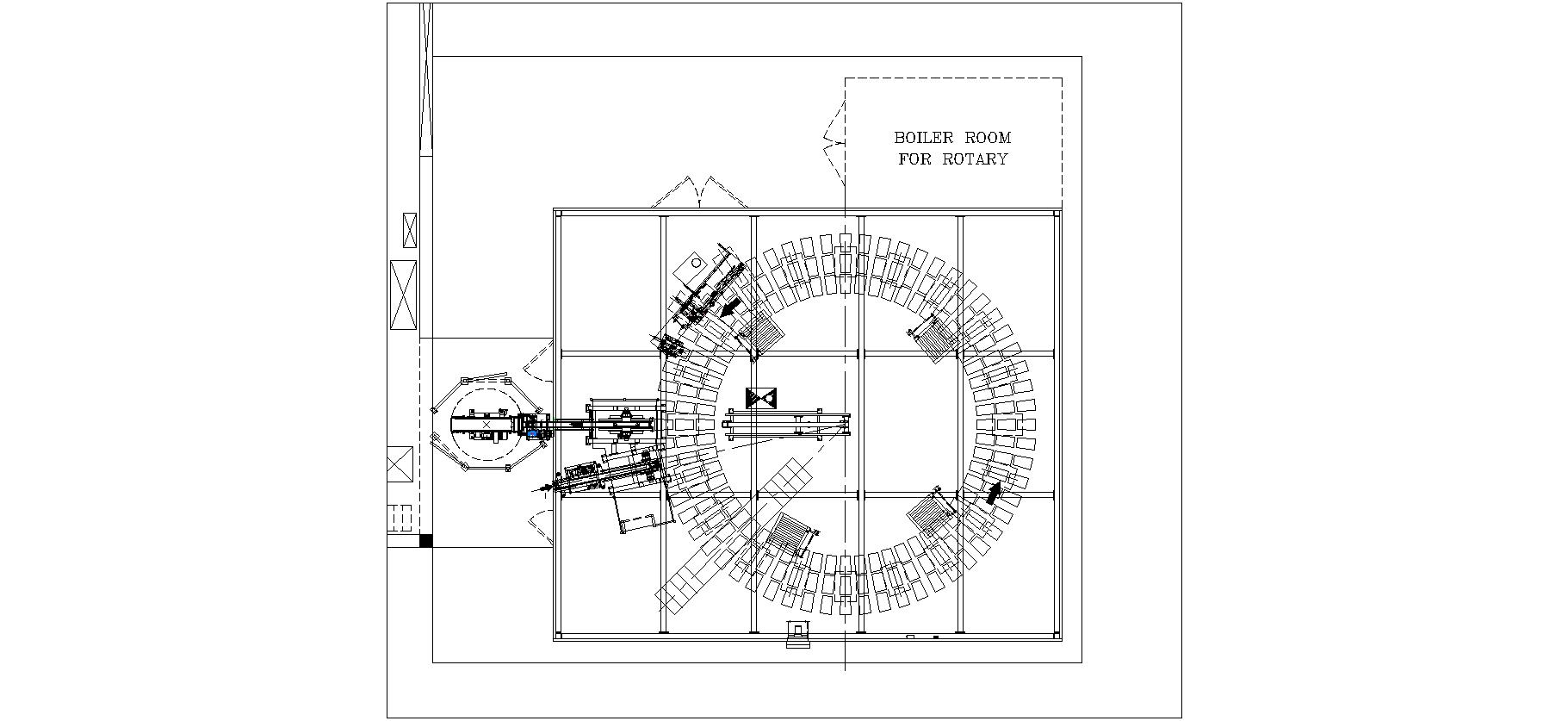 In 2005 the ridge/rake tile production line was further upgraded to a fully automatic operation by the installation of dedicated packaging and palletizing line machinery.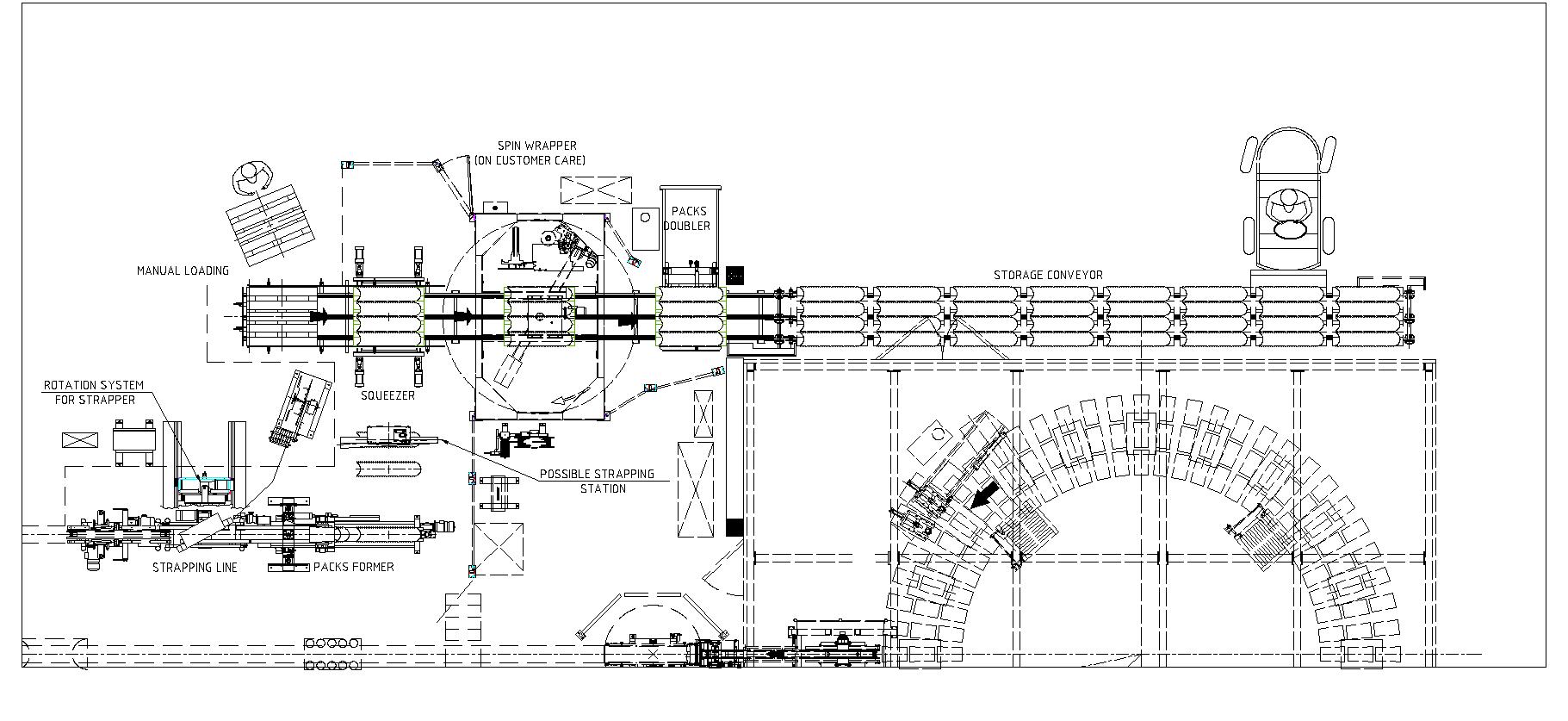 With the fully automatic Vortex Rotary plant having proven a great success in Slovakia, Terran decided to invest in a second and larger Rotary-Rack 38 plant in Kunszentmiklos (1 hour from Budapest), Hungary for the manufacture of the now bestselling Biber roof tile. Within a few years of its installation the capacity of the plant was 'doubled' by installation of another Rotary-Rack 38 to provide addition curing and storage facilities so enabling a second tile profile to be produced with minimal downtime being experienced during profile changeover activites.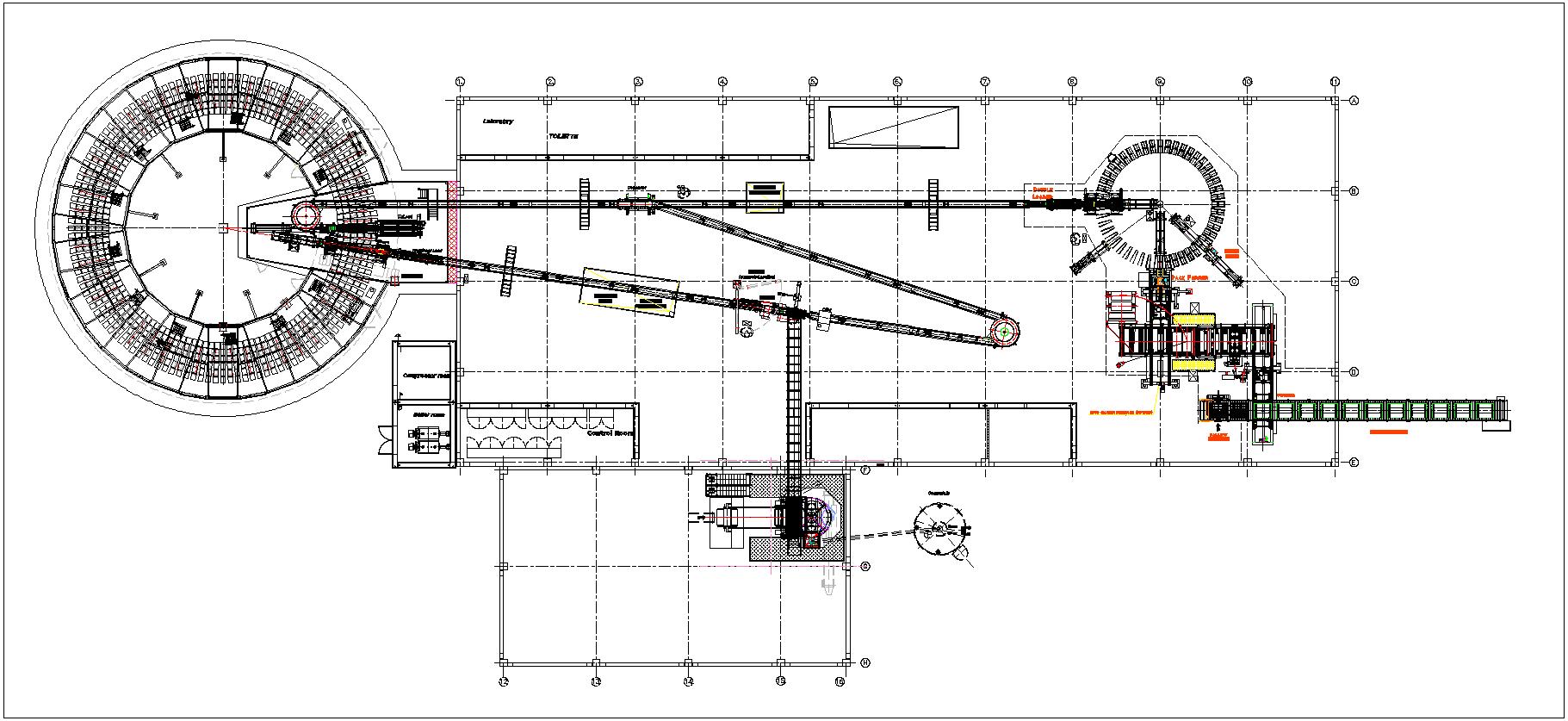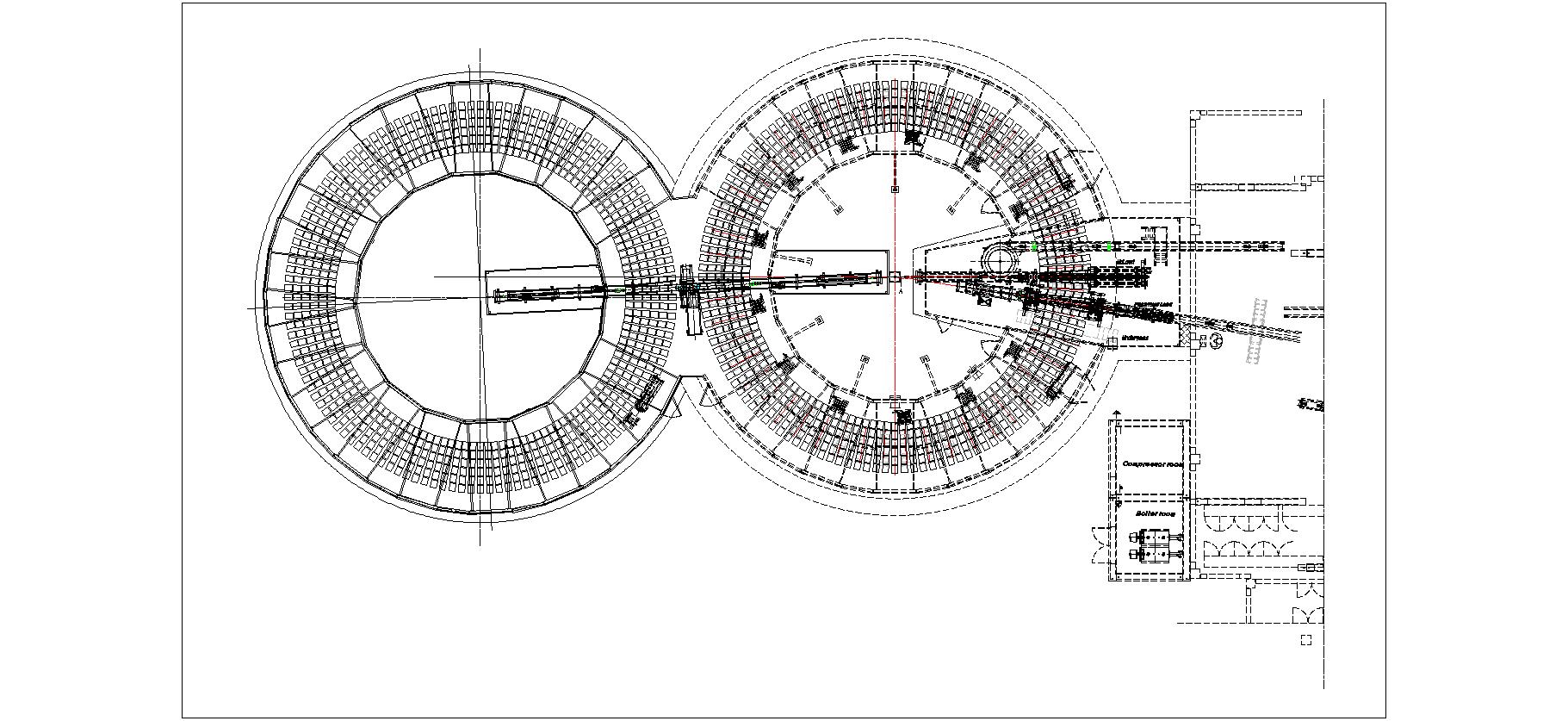 At the end of year 2010, Terran Kft took another big step forward by purchasing and installing a new Vortex Matrix fully automatic roof tile plant in Boly, Hungary. This plant had the capability of operating at 120 tpm and provided Terran with a capacity of approximately 50,000 tiles per shift. It was also equipped to produce multi-tile profiles and had an integral customised precision cutting system to suit the different tile types including the Biber tile.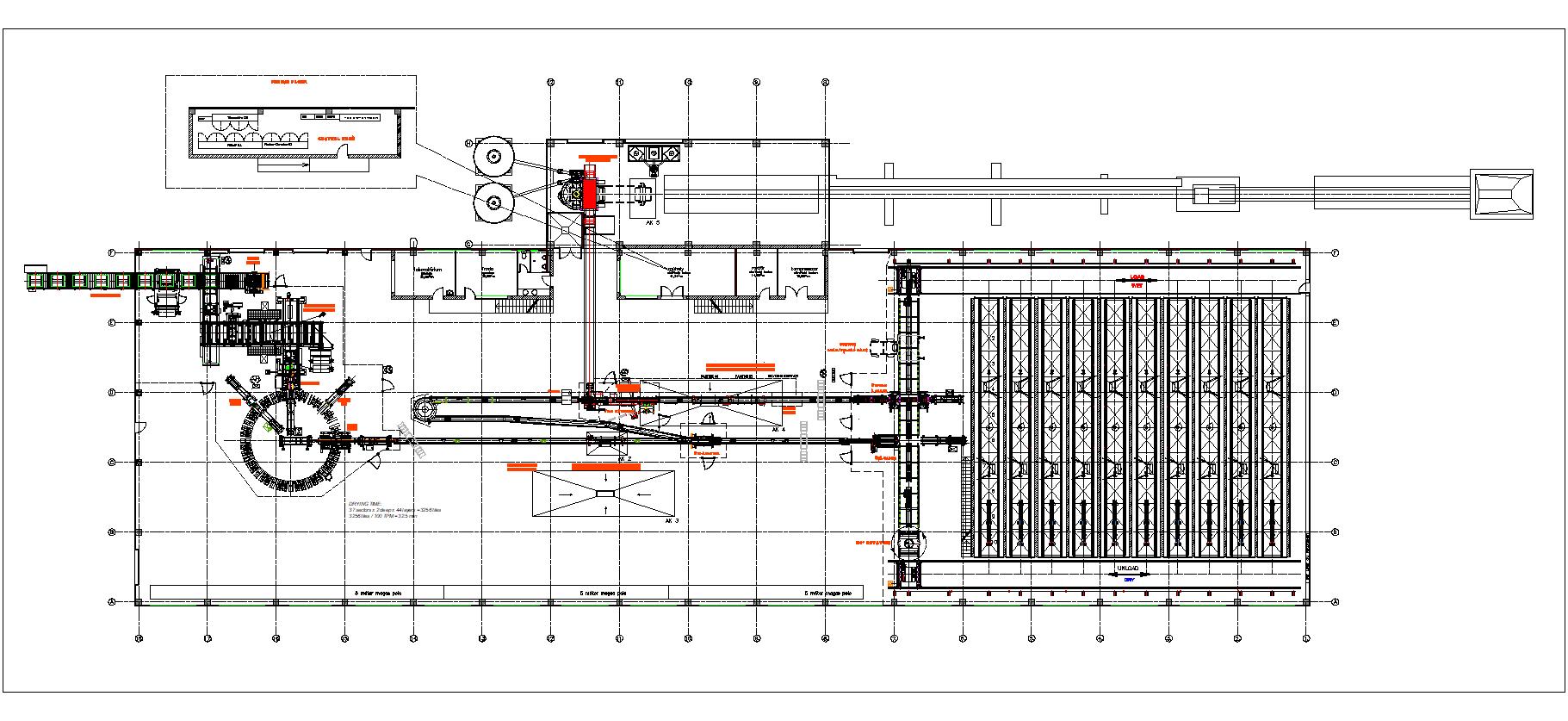 The Matrix production plant also enabled Terran to internally re-organise their existing root tile manufacturing facilities. In 2011 additional equipment was supplied by Vortex to enable the former main tile production line to be converted for the manufacture of special fittings such as Venitian tie cups and half tiles.
The flexibility offered by the Vortex Matrix system allowed Terran to add the lighter weight/higher strength Sea Wave 5 profile (called Synus) to their now comprehensive product range.
Over the years Terran and Vortex Hydra have successfully teamed up not only for the optimization of existing profiles but also to jointly win the challenges of designing and testing new roof tile profiles.
Finally, Terran Kft have once again entrusted Vortex Hydra to supply a brand new fully automatic Rotary-Rack 44 'state of the art' production plant in Kunszentmiklós, Hungary capable of producing at least 44,000 tiles per shift of 8 hours at a rate of 140 tpm.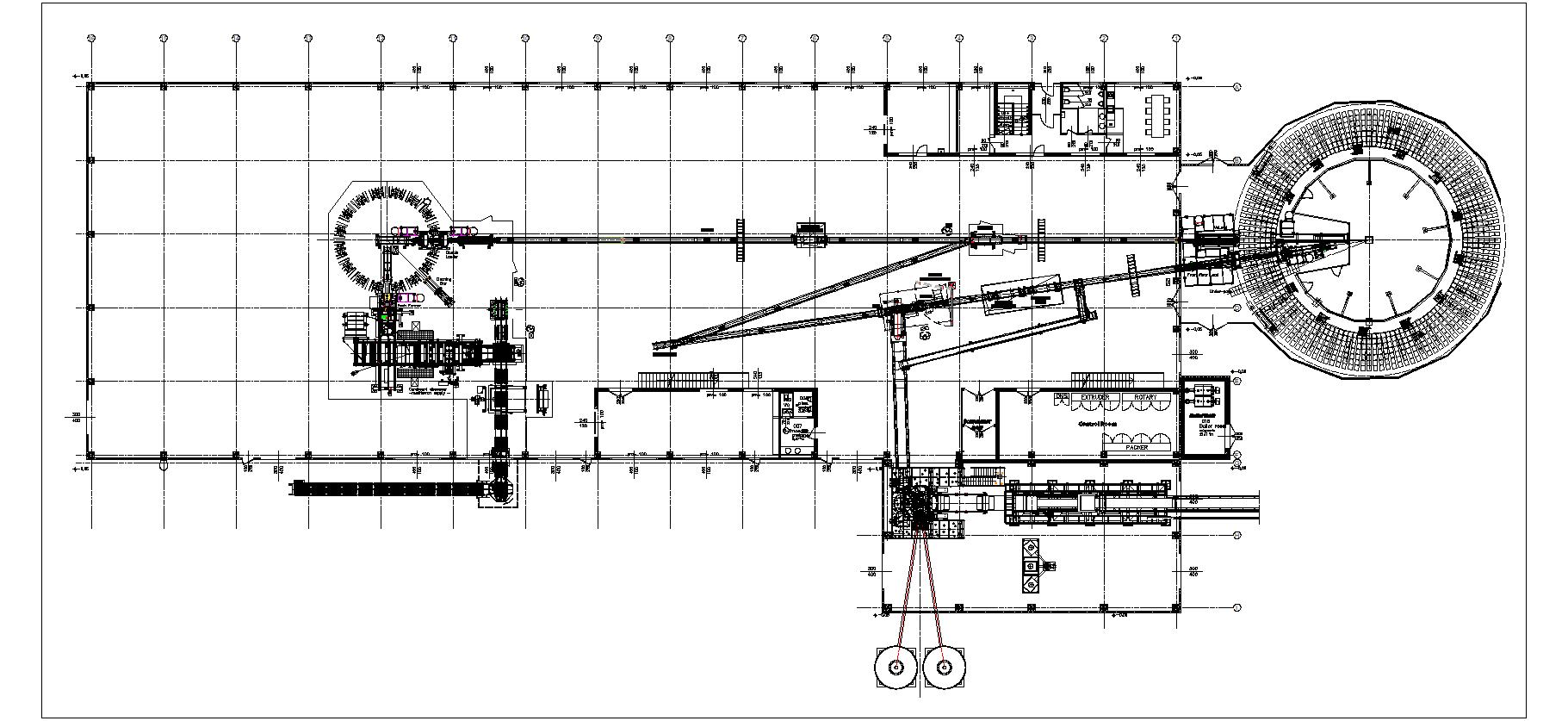 In addition to this Terran have also invested in a small production line dedicated to the production of Solar tiles together with two complete consignments of Round Coppo and Biber profile aluminium pallets.
These last three projects are being undertaken and in 2019.
– so the successful partnership between Terran Kft and Vortex Hydra continues …