ROTARY-rack
Highly efficient patented curing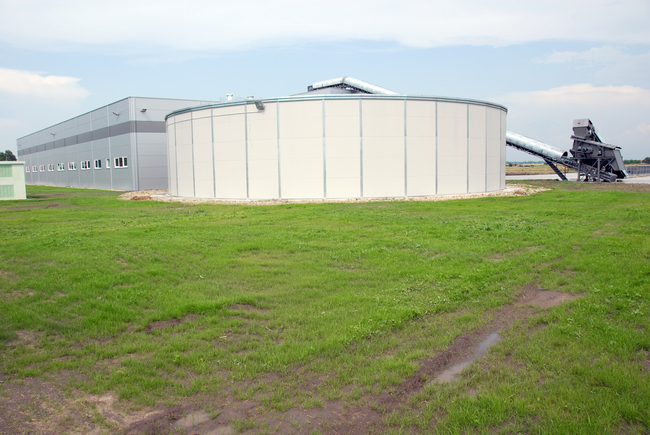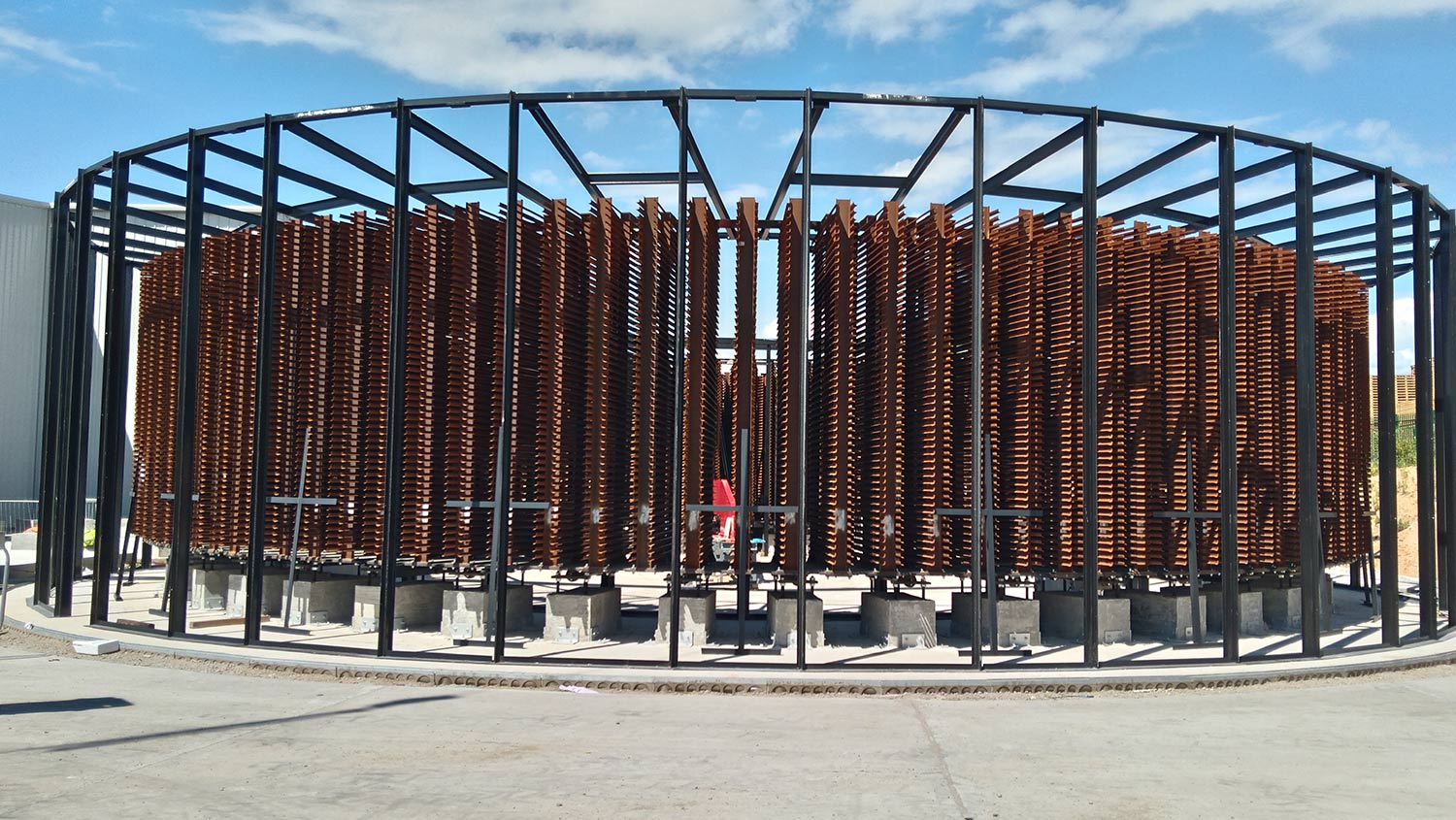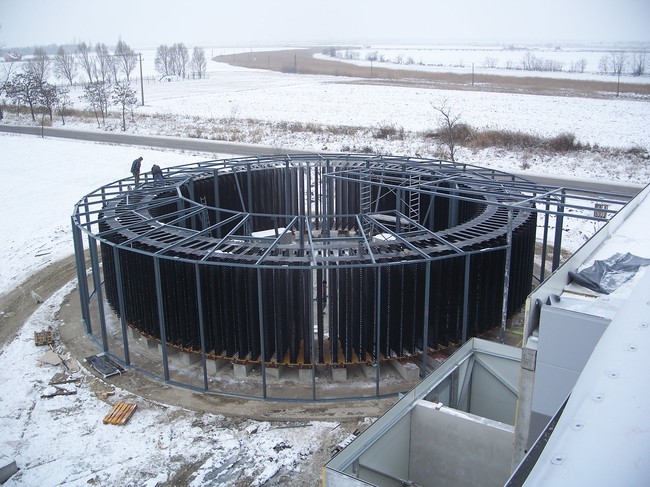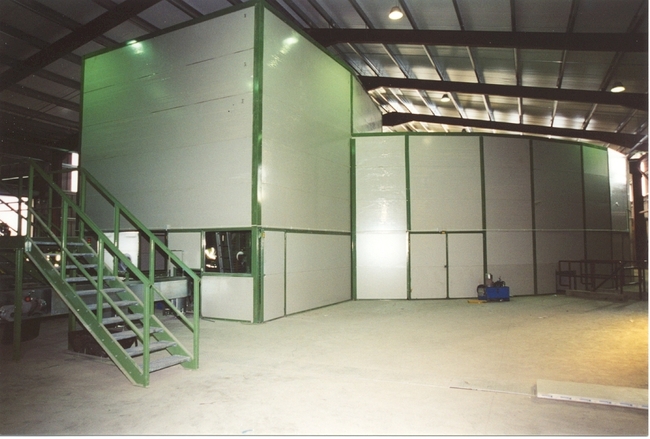 ROTARY-rack for roof tiles
The Rotary-rack
The ROTARY-rack system is an automatic revolving "carousel" steel rack that enables newly manufactured tiles to be equally cured over a minimum pre-set time period, resulting in the early release of the supporting aluminium pallets for re-use in the tile manufacturing process.
Advantages
SINGLE LARGE RACK – SIMPLE LOGIC
A single large circular rack is slowly rotated in a continuous cycle. The position of the tile in the rack identifies the time it has spent in the curing cycle. Simple logic – only the hydraulic "indexer" that drives the carousel has to be controlled. Minimal machinery requirements that results in both reduced capital expenditure and higher curing efficiency.
SAVINGS
– Reduced energy needed to heat the single compact curing tunnel and for operating the machinery.
– Less maintenance costs due to the minimal quantity of working parts.
– Savings on foundation costs as only a flat floor slab is required.
– Savings on buildings costs, as the ROTARY-rack can be located outside of the main factory building

PERFECT CONTROL OF CURING CONDITIONS
The curing rack is housed in an insulated prefabricated tunnel that has integral controlled warm air circulation that is pre-set by a PLC unit.
BI-ROTARY-rack  systems
provide increased flexibility on a "multi-tile profile" production line – expansion of small single ROTARY-rack system