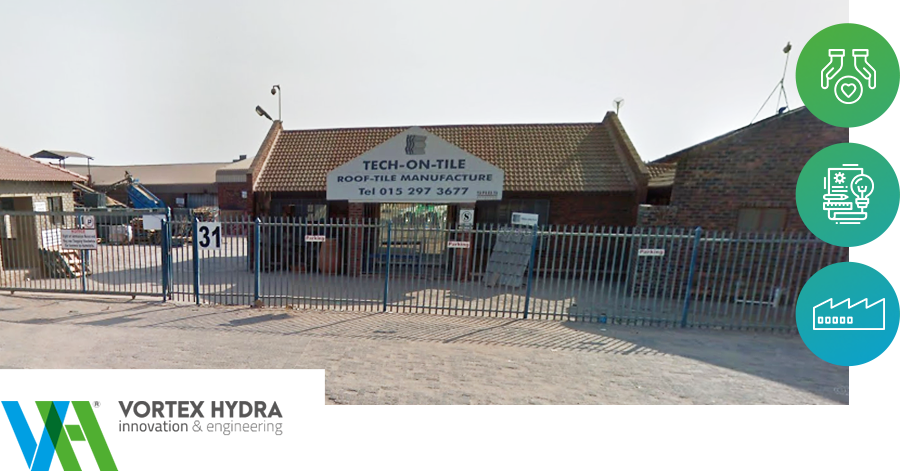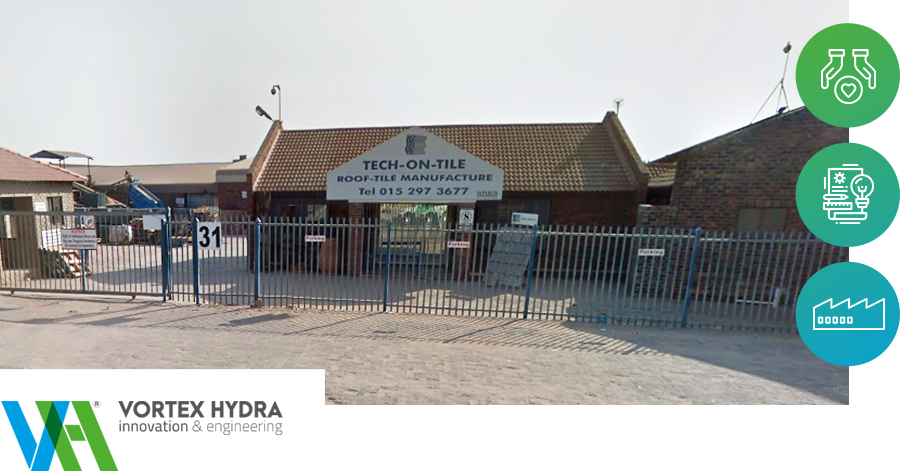 It was 1983 when a South African man was involved in the commissioning of the first Vortex Hydra automation in the country, in Cape Town city; 17 years later, in 2004, the same man walked onto the Vortex Hydra stand at the Bauma Construction Exhibition being held in Munich, Germany and introduced himself as Ben. He explained that his family company, Tech-on-Tile manufactured roof tiles in Polokwane, South Africa and were currently considering replacing their existing roof tile extrusion machine with a Vortex type 'continuous-action' extruder that he had received positive reports about. Ben, trained as an engineer, continually visited the stand over the coming week asking various technical questions about the extruder. Within months of returning home his company placed an order for a Vortex 40 tpm extrusion machine. Unknown at the time this was to be the start of a long-term business relationship between the two companies that was to flourish up to this present day. Once installed and having experienced the smooth running of the machine it was not long after that the company ordered an identical Vortex extruder for its second production line.
Over the subsequent years, as Tech-on-Tile business expanded to meet the increase in demand for their products, they kept their faith in the experience and services offered by Vortex Hydra in the specialist field of concrete roof tile manufacture. This included the supply of various aluminium pallets of different tile profiles to cater for their extra production requirements.
In 2013 the company automated the first of their production lines by installing a Vortex Racker/De-racker machine to mechanise the loading and unloading of the tiles in and out of the steel curing racks. Two years later the production line was further upgraded by Vortex to operate at 60 tiles per minute.
In 2017 the second production line was also automated by the installation of another Vortex Racker/De-racker machine. During the same year, a Vortex Rotary Rack was installed to fully automate the curing of the ridge tiles manufactured on a separate production line.
In addition to acquiring capital plant and machinery from Vortex Hydra, Ben with his engineering background also recognised the advantages gained in producing quality tiles by acquiring 'genuine' spare and wear parts and other key components direct from Vortex.
Sadly, in the year 2019, having been associated with the expansion and success of Tech-on-Tile over the years, Vortex Hydra were shocked and sadden to learn of the passing of Ben who they held in high esteem as an engineer, business entrepreneur and a friend.
The family run business, Tech-on-Tile, remains a story of success to this day as it continues to make a significant contribution to beautiful house construction in South Africa.
Vortex Hydra are proud of their long association with Tech-on-Tile.