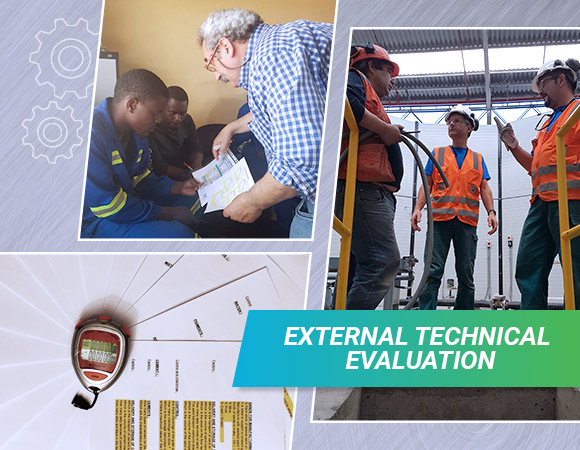 The purpose of an External Technical Evaluation is to elaborate an in-depth report about the situation, functioning, facilities, machinery, suitability of production processes and work safety measures, along with a list of possible actions and tools which allow the improvement of the factory.
Large companies with several production centers, in part, usually perform similar internal technical controls about the functioning of the factories in accordance with the parameters and criteria set out. As a complement of that evaluation, it is advisable to have other actions and criteria from a person out of the company.
The External Technical Evaluation focuses, on the one hand, on the technical aspect of the mechanical components, types of materials used, electrical devices, practical applications, data and production processes. On the other hand, it also identifies the level of the factory, analyzing its strengths and weaknesses compared with ratios and functioning operations in other factories.
Each factory works with a different synergy and achieves results according to the efforts, the wide knowledge and experience of its personnel over the years.
I have noticed that, in some cases, the people in charge of the factories have some questions: Are they doing their best in the production processes? Is the quality of the product is good? Do the efficiency of the facilities and machinery fits the parameters expected?
The best way to solve those questions is by having an External Technical Evaluationperformed by an external technical consultant who possesses the knowledge and experience necessary for such evaluation.
It is positive to allow someone out of the company to perform an evaluation of the factory. By doing an evaluation, we can identify what operations are being done, how they are being done and what can be improved.
I firmly think that an External Technical Evaluation is necessary to know the actual situation of the factory in all its areas and have enough information to determine the best tools to take the company forward.
Once the report with the considerations and proposals for action is provided, the company management can prioritize actions adjusted to their deadlines, their means and their own personnel. They can also get help from external consulting companies.
It may be time to have an External Technical Evaluation done in your factory.
Miguel Blanes Canut International Technician of Concrete Roof Tiles.
==================================================================
My training services are contracted through Vortex Hydra S.R.L., Mr. Roberto Berti will arrange the best offer for you!!