As many of you know, Vortex Hydra have recently set up training courses for customers. These courses are provided by Mr. Blanes, a highly experienced technician who worked for 25 years in managing the concrete roof tile production plants of the URALITA GROUP in their facilities in Spain, first as Production Manager and then as Technical Director.
Mr. Blanes' latest training course was held in Zimbabwe, where two of our long-term customers had asked to benefit from his experience. Here below are some of the topics covered during the training course:
Extruder set up
General Machine Maintenance and Settings
Quality Control
Raw Material Analysis, sand, cement, pigment, additives, aggregate, sand/cement, cement/water, processes, efflorescence, fading colors, humidity, temperature, moisture, effects of excessive heat in the curing
Curing methods and their efficiency
How to reduce Tile / Ridge Breakages (both during curing and after shipment)
Problem solving without wasting time
And we are very proud to report what our customers told us after the training:
"We managed to acquire more knowledge from him and this will translate into improved operations from our side."
– Customer INTERCRETE ZIMBABWE (PVT) LTD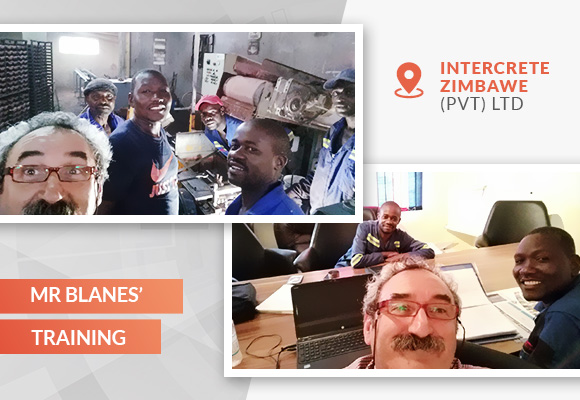 "Hi Roberto, thank you very much for the training, special thanks for Mr. Blanes. My team was very happy with the presentation: the program was very informing, the training was fantastic including the illustration that he saw on the board and on the laptop. It was a very good experience and we hope to continue organizing more training so that we improve a product quality. Thank you again."
– Customer: BETA BRICKS (PVT) LTD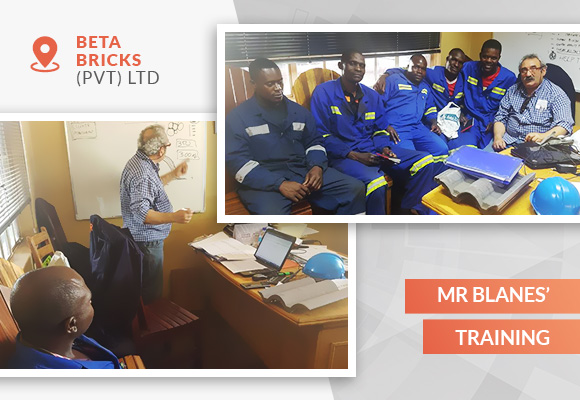 Contact us and with our trusted technicians you can analyze your production process.
Mr. Roberto Berti will arrange the best offer for you!!
Together with us you can improve your production line!