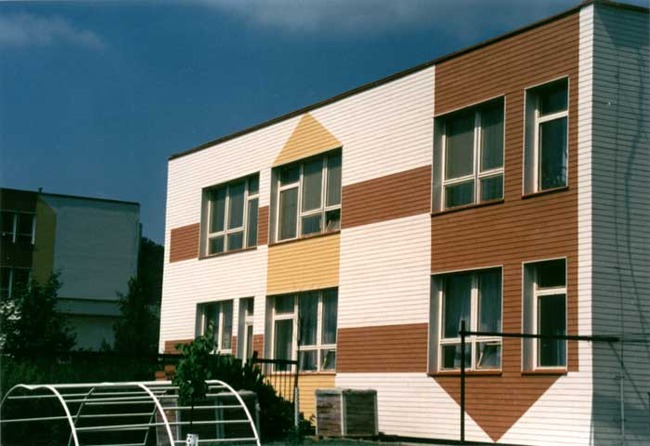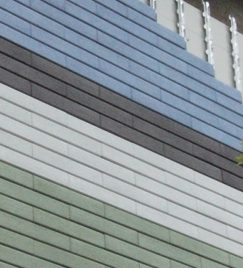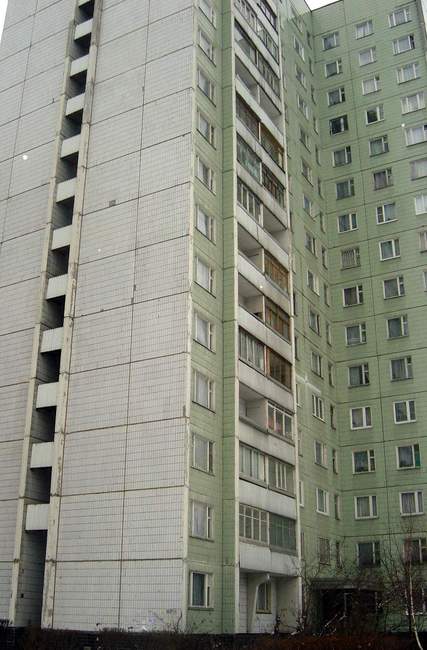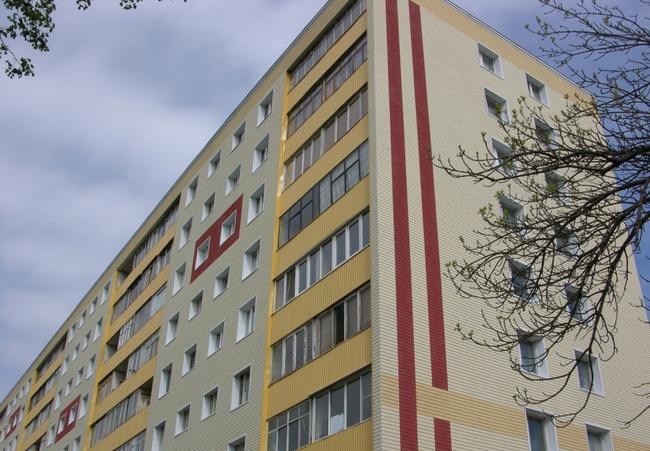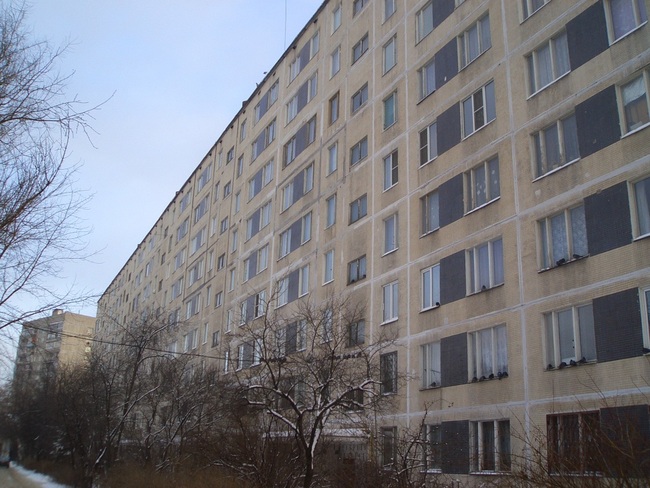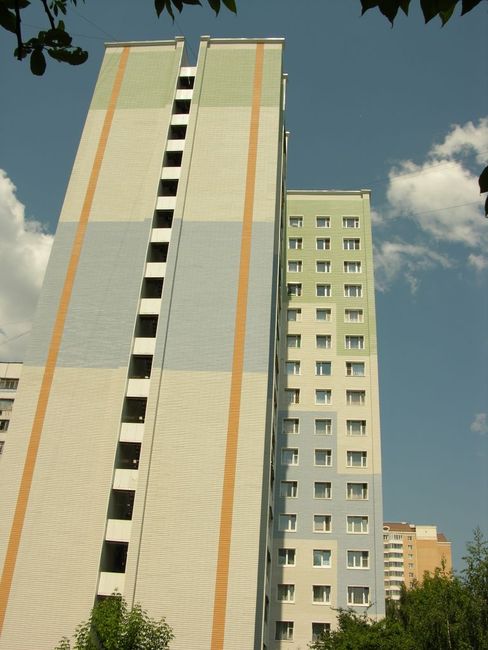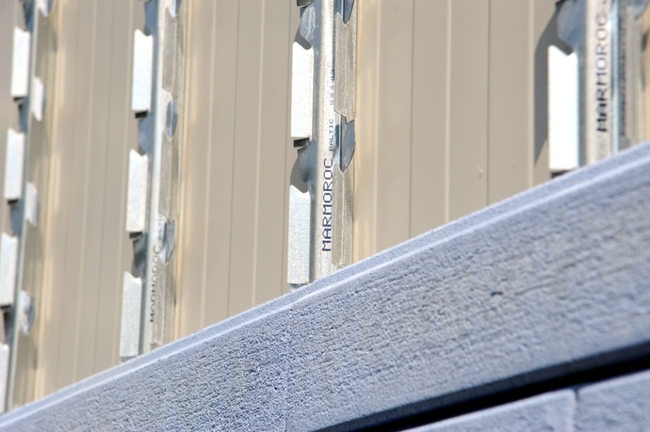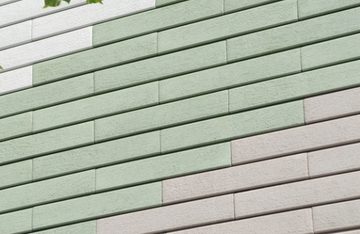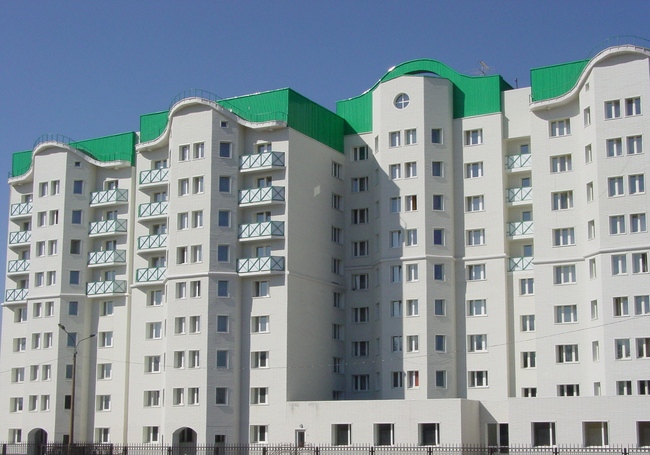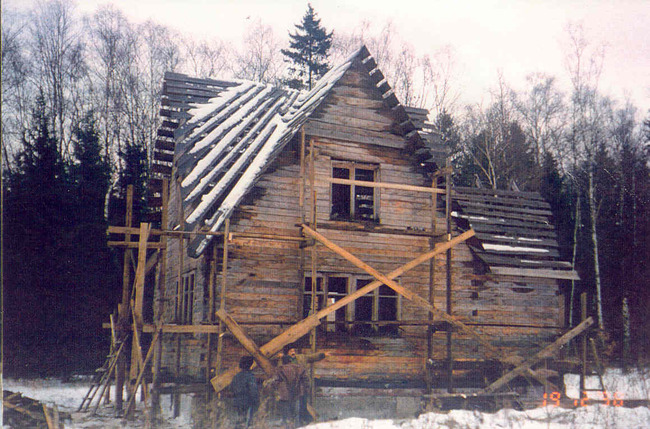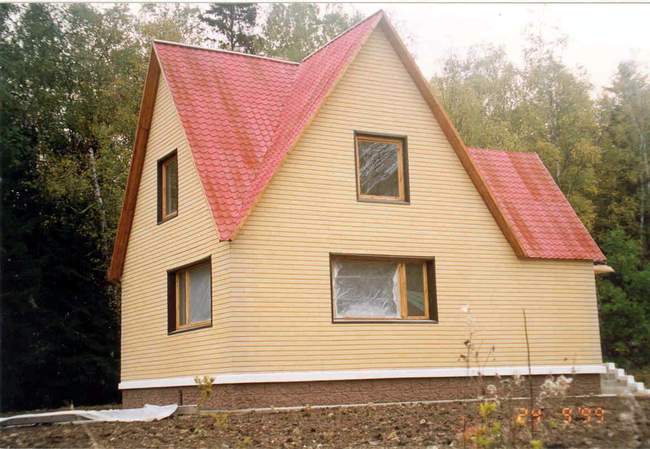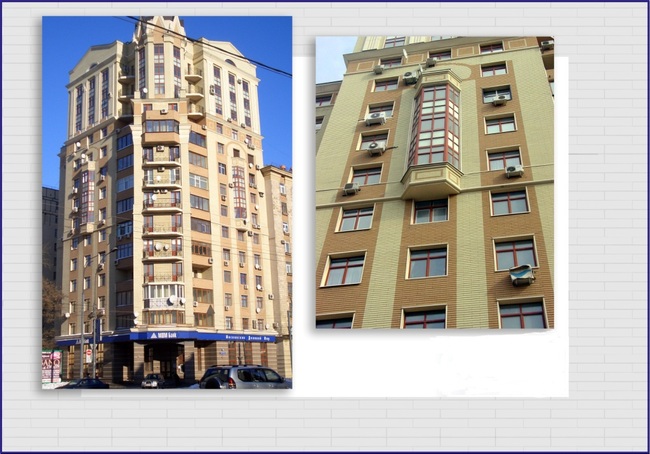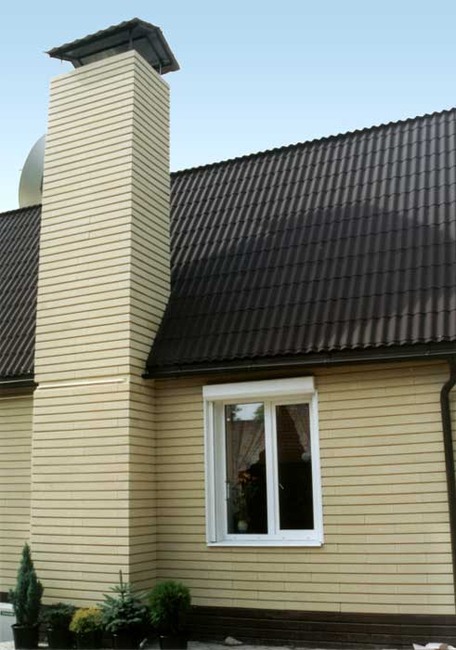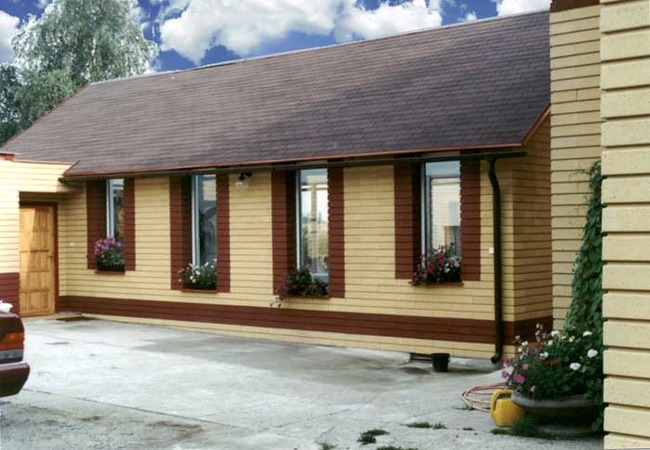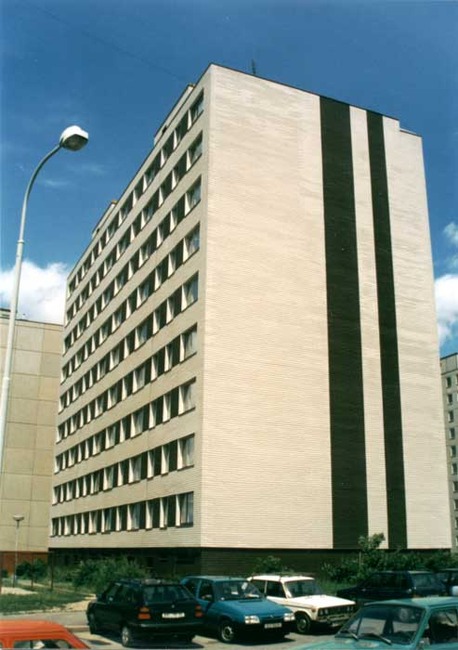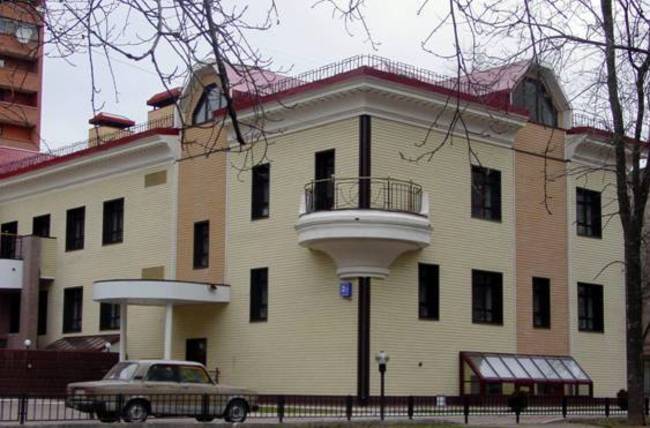 "MARMOROC" CLADDING SYSTEM
– WHAT IS – Is a cladding system consisting of coloured concrete tile hooked on mounting rails completed with pertinent accessories. It is intended for use on multipurpose buildings, private houses etc. The façade stones are easily attached on steel profiles (mounting rails) according to a "Swedish" patented method, which can also be used together with added insulation.
– APPEARANCE – The tiles are coloured through the mass and are available in a various range of colours. The surface is either dimpled or smooth and coated with a water-repellent paint. Different façade patterns with different shapes and colours can easily be performed.
– HOW TO GET VENTILATED AND INSULATED WALLS INSTALLATION – The tile is hooked on the vertical profiles, so that fixing materials (such as mortar or similar) are not required. At any damage each stone can easily be dismounted and changed. Tiles used as corners and as window details are part of the assortment. The mounting rails are made from hot dipped galvanized steel. The mounting rails are attached directly to the wall with screw or nails, or on wooden battens. Thanks to the shape of the mounting rail a ventilated air space of approx. 15 mm is left between the tile and the wall. By installing a special spacer (steelstud), an additional insulation system can be added. Installation is possible for buildings up to 100 meter high.
– TECHNICAL DATA – Information on raw materials:
– Cement (25%): White cement. Grey mainly for dark colours.
– Aggregates (73%): Mostly Limestone, Dolomite stone, Sand
– Oxides (0,1 – 1,5%)
– Water (35% of cement) + Additives
MARMOROC "CLASSIC" TILES
Dimensions of each piece:600 x 100 x 30 mm.
Weight of single piece: 2,4-2,8 kg.
Pieces/m2: 16,67.
Weight/m2: 47 kg/m2 (without mounting rails)
MARMOROC "BALTIC" TILES
Dimensions of each piece: 600 x 100 x 25 mm.
Weight of single piece: 1,9 kg.
Pieces/m2: 16,67.
Weight/m2: 32 kg/m2 (without mounting rails)
FINISHING: The surface can be smooth or brushed, stone or wood, Acrylic or Slurry can be applied.
– VH and MARMOROC jointly sell plants and provide full technological assistance for the production of MARMOROC bricks. VORTEX HYDRA supply technology and machines for the local production of the concrete bricks. MARMOROC provides production Know-How (raw materials selection, colouring effect, additives, packaging, production trials, etc..); tutorials on installation of the "MARMOROC" cladding tiles; training at MARMOROC AB in Sweden and all the steel accessories (mounting rails, steel studs, etc.). Furthermore, as part of the agreement with the joint party of VORTEX HYDRA and MARMOROC, the final user will receive the patent license and the right to use the production know-how.